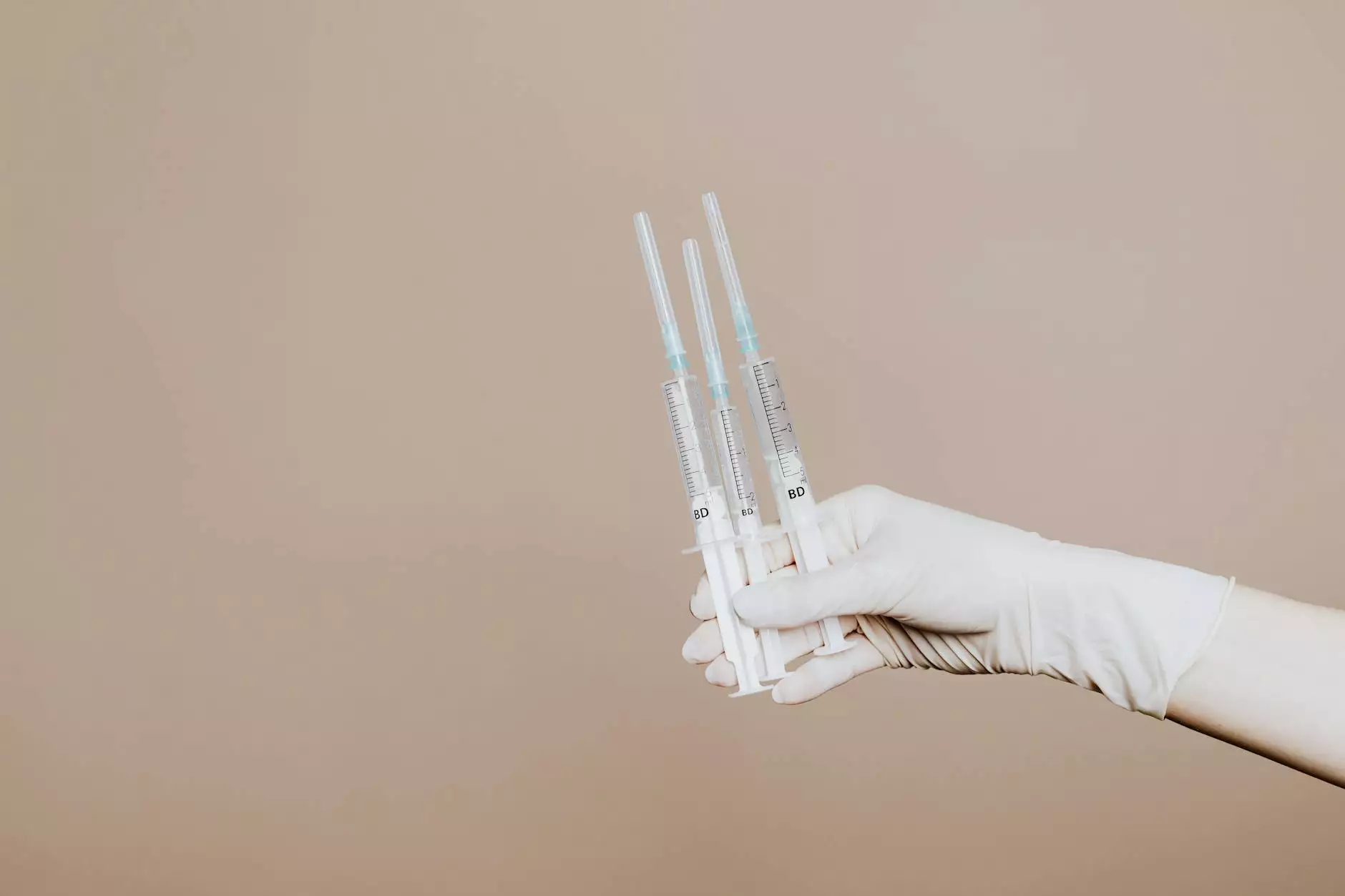 Enhance Your Natural Beauty with Our Premium Injectable Treatments
Welcome to The Spa's Injectables page, where we offer a range of high-quality injectable treatments aimed at enhancing your natural beauty and helping you achieve a more youthful and revitalized appearance. Our experienced team of professionals is dedicated to providing exceptional results and ensuring your comfort throughout the process.
Why Choose The Spa for Your Injectable Needs
As a leading provider of injectable treatments in the Chico area, The Spa is committed to delivering excellent services that exceed your expectations. Here's why our clients love us:
Expert Team: Our team of skilled practitioners are highly trained and experienced in administering injectable treatments. They stay up-to-date with the latest industry advancements to provide you with optimal results.
Advanced Techniques: At The Spa, we utilize advanced injection techniques to ensure accurate product placement and natural-looking results. Our attention to detail is unmatched, giving you the confidence you deserve.
Premium Products: We only use top-of-the-line, FDA-approved injectable products to ensure your safety and achieve optimal outcomes. Your well-being is our priority.
Personalized Approach: We understand that each individual has unique cosmetic goals. That's why we tailor our injectable treatments to meet your specific needs, providing personalized solutions for natural-looking enhancements.
Comfortable Environment: Relax and unwind in our calming spa atmosphere, designed to make your visit a peaceful and enjoyable experience. Our friendly staff will make you feel right at home.
Discover Our Range of Injectable Treatments
At The Spa, we offer a comprehensive selection of injectable treatments to address various concerns and enhance your natural features. Whether you're looking to diminish wrinkles, plump your lips, or restore facial volume, our trained professionals have the expertise to deliver outstanding results. Our range of injectable treatments includes:
1. Botox/Dysport
Botox and Dysport are popular non-surgical treatments that temporarily reduce the appearance of wrinkles and fine lines. These neuromodulators work by relaxing the underlying muscles, resulting in smoother and rejuvenated skin. Our skilled practitioners will ensure precise injections to target specific areas of concern, giving you a more youthful and refreshed look.
2. Dermal Fillers
Dermal fillers are injectable gels that address volume loss and facial wrinkles. They provide natural-looking results by restoring lost volume, plumping lips, and smoothing out fine lines and wrinkles. At The Spa, we offer a variety of dermal fillers tailored to your unique needs, including hyaluronic acid-based fillers like Restylane and Juvéderm. Our experts will help you choose the most suitable option for your desired outcome.
3. Kybella
If you struggle with submental fullness, commonly known as a "double chin," Kybella may be the solution for you. This injectable treatment targets and destroys fat cells, resulting in a more contoured and defined jawline. Our skilled practitioners will customize the treatment plan based on your specific needs, helping you achieve a more sculpted and youthful appearance.
4. PRP Therapy
Platelet-rich plasma (PRP) therapy utilizes your body's own growth factors to stimulate collagen production and promote skin rejuvenation. This natural treatment option can improve skin texture, minimize fine lines, and enhance overall skin quality. Our trained professionals will guide you through the process and explain how PRP therapy can benefit your unique skin concerns.
Book an Appointment at The Spa Today
If you're ready to enhance your natural beauty and explore the benefits of our premium injectable treatments, we invite you to book an appointment with our experienced team at The Spa. We are dedicated to helping you look and feel your best, providing exceptional results and a personalized approach that sets us apart.
Don't settle for anything less than the best. Contact The Spa today to schedule your injectables consultation and begin your journey toward a more radiant and youthful appearance.