Welcome to The Spa's Facial Treatment
Apr 4, 2022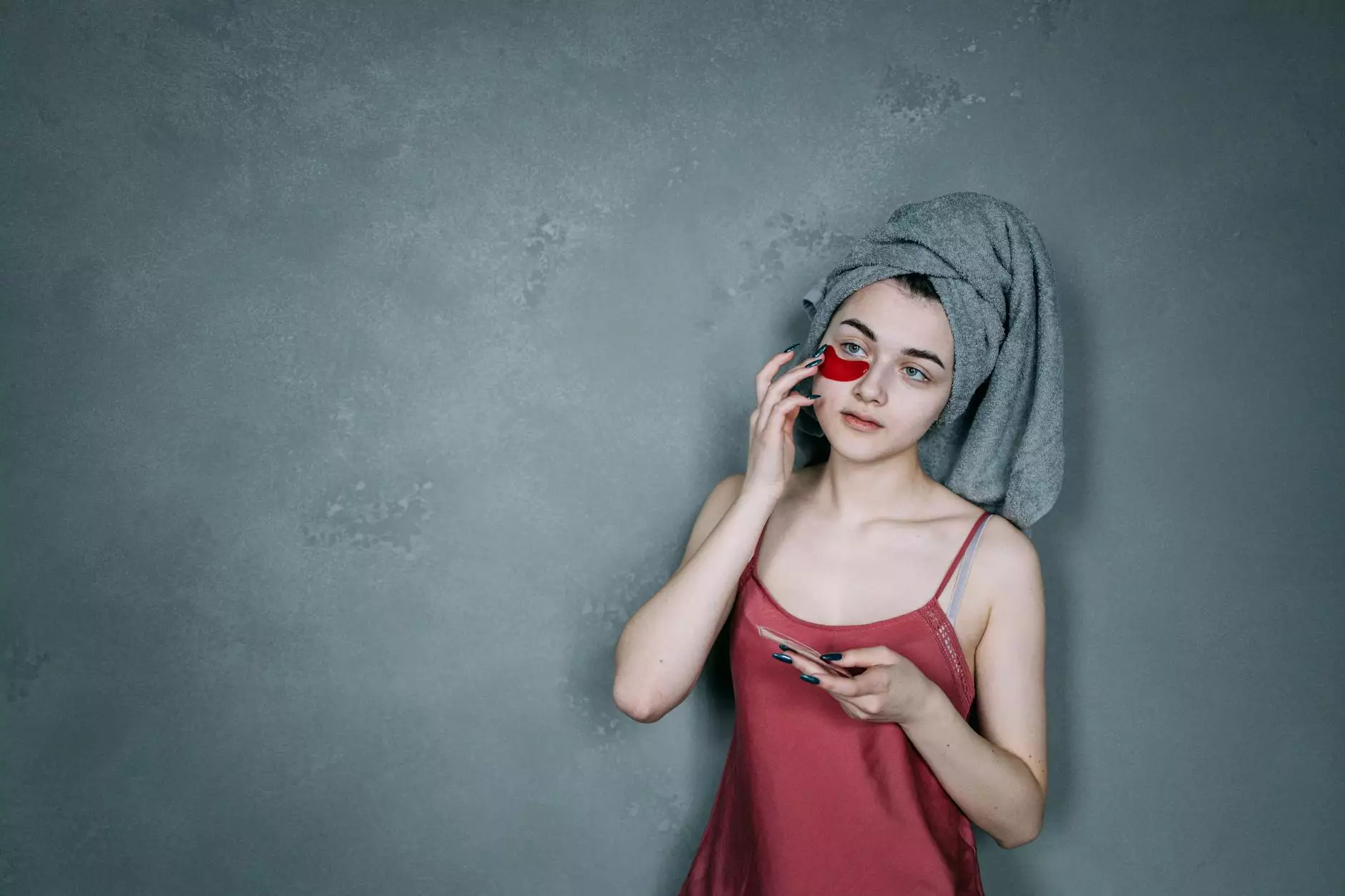 Discover the Ultimate Rejuvenation
At The Spa, we offer a wide range of facial treatments carefully curated to cater to your specific needs. Our luxurious treatments are designed to enhance your natural beauty and leave your skin looking radiant and youthful.
High-Quality Services
Our team of skilled estheticians are dedicated to providing you with the highest level of care and attention. We use only the finest quality products and techniques to ensure that you receive the best results. Whether you're looking to improve your skin's texture, reduce wrinkles, or achieve a brighter complexion, we have the perfect facial treatment for you.
Personalized Approach
At The Spa, we understand that everyone's skin is unique. That's why we offer personalized consultations to identify your specific concerns and goals. Our experienced estheticians will then create a customized treatment plan tailored to address your individual needs. We focus on delivering results that surpass your expectations and provide long-lasting benefits.
Unwind in a Tranquil Environment
Step into our serene and tranquil spa environment and leave behind the stresses of daily life. Our calming ambiance creates the perfect setting for relaxation and rejuvenation. Indulge in our luxurious facial treatments and allow yourself to be pampered in a quiet oasis dedicated to your well-being.
Wide Range of Facial Treatments
Choose from our extensive menu of facial treatments, each designed to target specific skin concerns and deliver visible results:
1. Hydrating Facial
Experience intense hydration with our revitalizing Hydrating Facial. This treatment replenishes moisture to dehydrated skin, leaving it feeling plump and refreshed. Say goodbye to dryness and hello to a radiant glow.
2. Anti-Aging Facial
Turn back the clock with our Anti-Aging Facial. This powerful treatment is specially formulated to minimize the appearance of fine lines, wrinkles, and sagging skin. Our expert estheticians will restore your skin's elasticity and promote a more youthful complexion.
3. Brightening Facial
Achieve a luminous and even skin tone with our Brightening Facial. This treatment targets hyperpigmentation, dark spots, and dullness, revealing a radiant complexion. Let your natural beauty shine through with this transformative facial.
4. Deep Cleansing Facial
Purify your skin and unclog pores with our Deep Cleansing Facial. This thorough treatment removes impurities, excess oil, and blackheads, promoting clear and balanced skin. Say goodbye to congestion and hello to a fresh, revitalized look.
Book Your Facial Treatment Today
Indulge in the ultimate rejuvenation at The Spa with our exceptional facial treatments. Our experienced estheticians, luxurious environment, and personalized approach ensure that you receive the highest level of care. Rediscover your natural beauty and book your appointment today. Contact us now to schedule your facial treatment and experience the transformative effects.
Conclusion
At The Spa, we are committed to providing you with the best facial treatment experience. Our high-quality services, personalized approach, and serene environment set us apart as a leader in the industry. Don't miss out on the opportunity to pamper yourself and achieve radiant, youthful, and healthy-looking skin. Book your facial treatment today and let us help you bring out your inner glow.