Welcome to The Spa - Lotus Nail Salon
Dec 7, 2019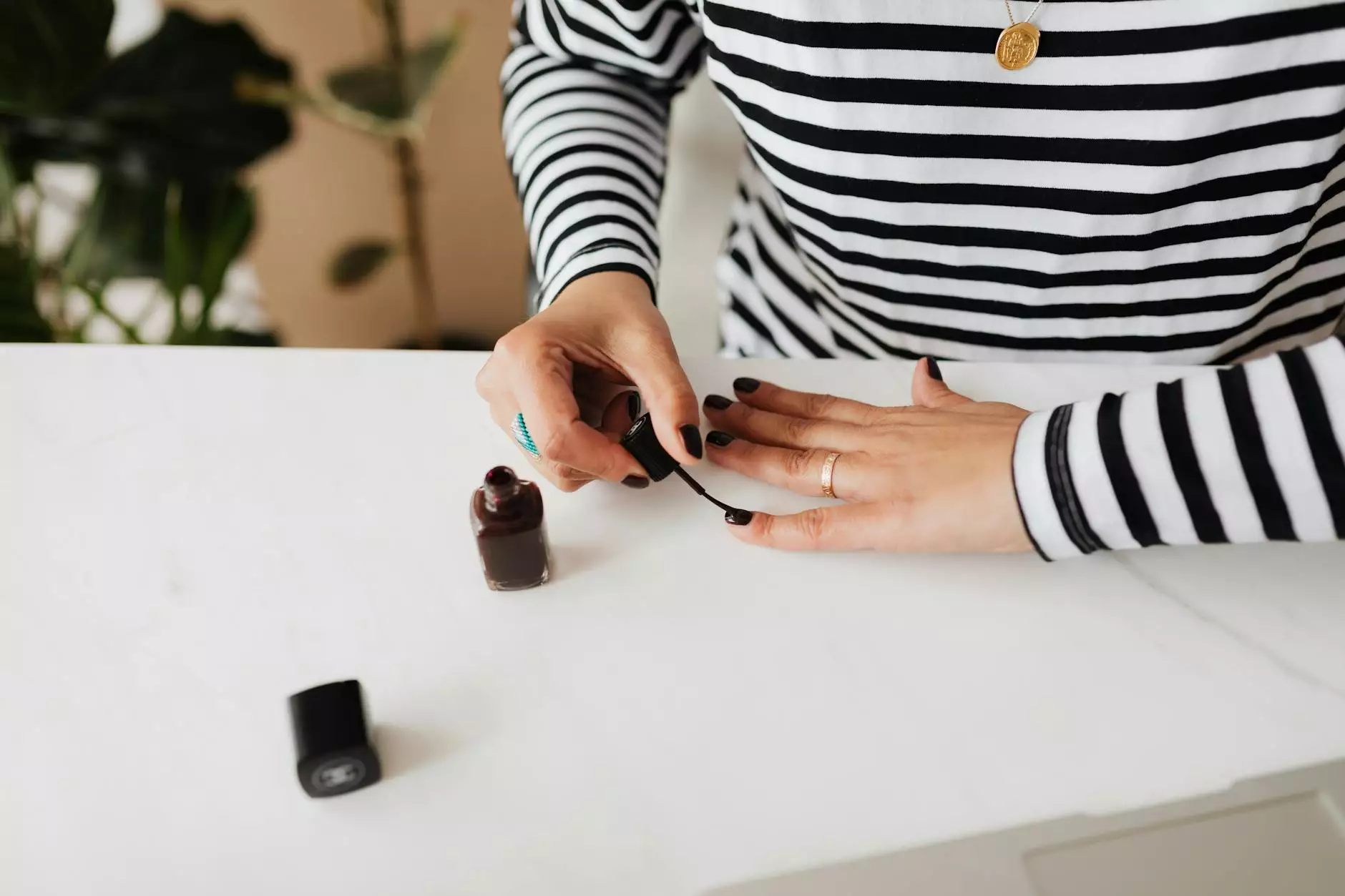 About The Spa - Lotus Nail Salon
The Spa - Lotus Nail Salon is a premier nail spa offering a range of high-quality nail services in the heart of Chico. With a team of experienced and talented nail technicians, we provide an exceptional experience that focuses on both the aesthetic and overall well-being of our clients. From classic manicures and pedicures to innovative nail designs and treatments, we strive to ensure your nails are healthy, beautiful, and on-trend.
Our Services
Manicures
At The Spa - Lotus Nail Salon, we take pride in our manicure services. Our skilled technicians will pamper your hands, shaping and filing your nails to perfection. Choose from a wide range of nail polish colors or opt for gel or acrylic nails for a longer-lasting and durable finish. Our manicures also include cuticle care, hand massage, and a relaxing hot towel treatment.
Pedicures
Indulge your feet with our luxurious pedicure treatments. Our experienced technicians will soak your feet in a warm, soothing bath while gently exfoliating the skin to remove dead cells. We'll shape and file your toenails, remove calluses, and address any foot concerns you may have. Sit back and relax as we massage your feet and lower legs, leaving you feeling rejuvenated and pampered.
Nail Enhancements
If you're looking for a little extra length or durability, our nail enhancements are the perfect solution. Our talented technicians specialize in gel and acrylic nails, offering a wide range of designs and styles to suit your preferences. Whether you want a natural look or intricate nail art, we'll provide personalized nail enhancements that will make your nails stand out.
Nail Art
Express yourself with our creative and unique nail art options. Our skilled nail technicians can transform your nails into works of art with hand-painted designs, glitter accents, 3D embellishments, and more. Whatever your style, we'll work with you to design nail art that matches your personality and complements your overall look.
The Spa Experience
At The Spa - Lotus Nail Salon, we believe in providing more than just a nail service. We strive to create a serene and peaceful environment where you can escape the daily hustle and indulge in luxury. Our spa experience includes ambient lighting, soothing music, and comfortable seating to enhance your relaxation. We use only high-quality products and prioritize cleanliness and hygiene to ensure your safety and satisfaction.
Book an Appointment
Ready to treat yourself to a luxurious nail experience? Book an appointment at The Spa - Lotus Nail Salon today. Our friendly staff is here to assist you in finding the perfect treatment and time slot that fits your schedule. Whether you're looking for a spa day with friends or a quick touch-up, we'll ensure you leave our salon feeling refreshed and confident with your beautiful nails.
Contact Us
Location: 123 Spa Lane, Chico, CA 12345
Phone: 123-456-7890
Email: [email protected]
Opening Hours
Monday: 9:00 AM - 6:00 PM
Tuesday: 9:00 AM - 6:00 PM
Wednesday: 9:00 AM - 6:00 PM
Thursday: 9:00 AM - 6:00 PM
Friday: 9:00 AM - 6:00 PM
Saturday: 9:00 AM - 6:00 PM
Sunday: Closed
Experience Luxury at The Spa - Lotus Nail Salon
With its convenient location, professional staff, and dedication to customer satisfaction, The Spa - Lotus Nail Salon is the ultimate destination for your nail care needs. As an esteemed member of the Business and Consumer Services category, we continuously strive to provide exceptional services that exceed your expectations. Don't settle for ordinary nail salons when you can experience luxury and relaxation at The Spa - Lotus Nail Salon. Book your appointment today and discover the difference we can make for your nails.