Commercial & Film
Feb 10, 2018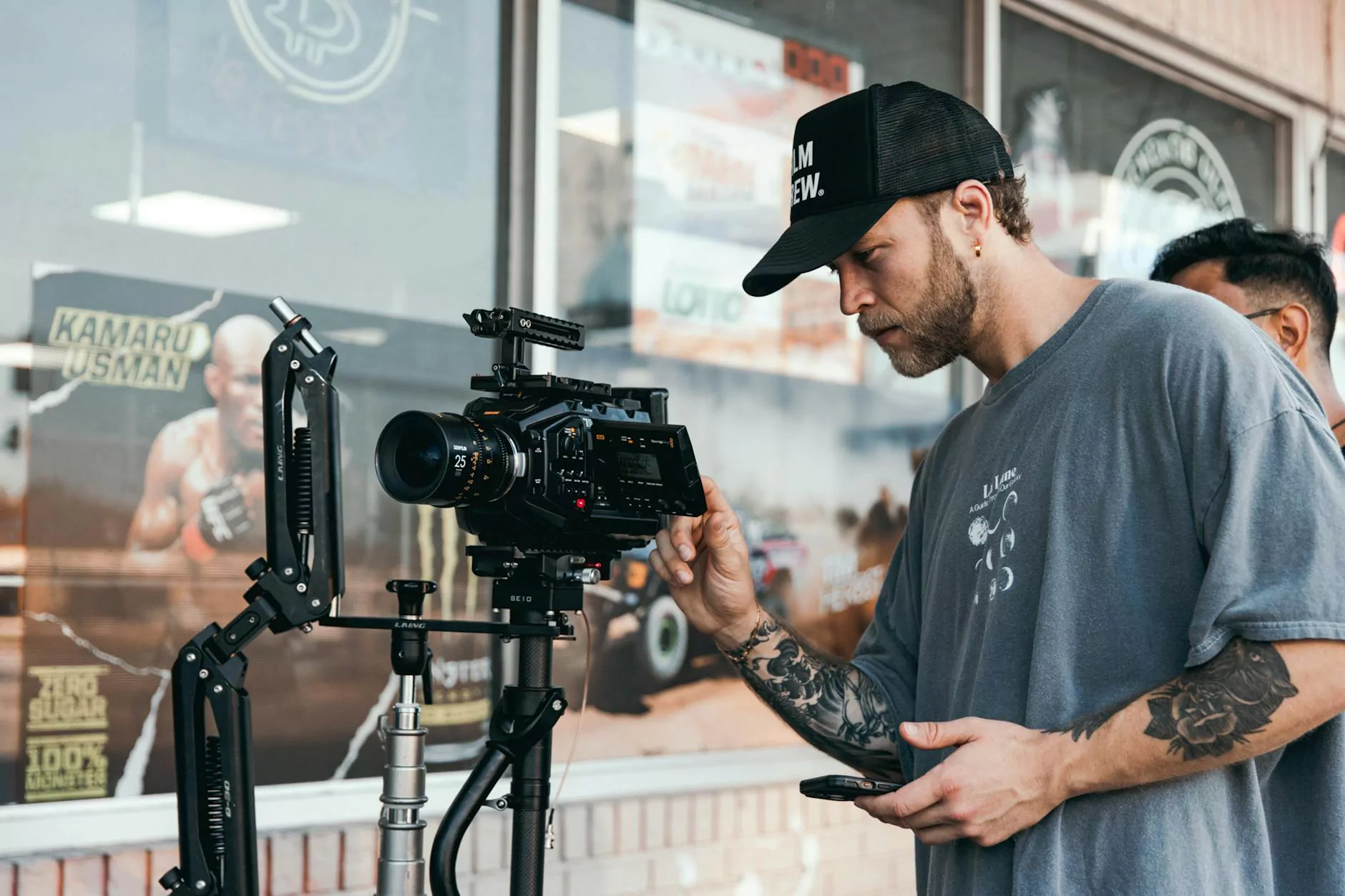 Exceptional Commercial and Film Services at The Spa
Welcome to The Spa, your premier destination for outstanding commercial and film services. As a leading provider of business and consumer services, we pride ourselves on delivering exceptional experiences tailored to your unique needs. With our expert team and state-of-the-art facilities, we go above and beyond to exceed your expectations.
Unparalleled Expertise in Business and Consumer Services
At The Spa, our dedicated team of professionals possesses unparalleled expertise in providing outstanding business and consumer services. We understand the importance of every project and aim to bring your ideas to life on screen. Whether you're in need of commercial shoots, film production, or any other related services, we've got you covered.
Top-Notch Commercial Shoots
When it comes to commercial shoots, The Spa stands out from the rest. Our talented team of photographers and videographers utilizes the latest equipment and techniques to capture compelling visuals that engage your target audience. We ensure each shot tells a story, delivering impactful and visually stunning content that promotes your brand effectively.
Expert Film Production
Our expert film production team at The Spa is equipped with the skills and experience needed to bring your vision to life. From script development and casting to filming and post-production, we handle every aspect of the process with precision and creativity. Our dedication to quality ensures that your film will leave a lasting impression on viewers.
Exceptional Customer Experience
At The Spa, we prioritize delivering an exceptional customer experience. We understand the importance of clear communication, attention to detail, and timely delivery. Our team listens to your ideas and goals, working closely with you to ensure every requirement is met. We strive to exceed your expectations and provide a seamless and enjoyable experience throughout the entire process.
Contact Us for an Unforgettable Experience
If you're ready to elevate your commercial or film project to new heights, contact The Spa today. Our dedicated team is available to discuss your unique needs and provide personalized solutions that meet your expectations. With our commitment to excellence, attention to detail, and passion for creativity, we guarantee an unforgettable experience that sets your project apart.
Unlock the Potential of Your Commercial and Film Projects
Partnering with The Spa unlocks the full potential of your commercial and film projects. We combine our industry expertise with cutting-edge technology to deliver captivating visuals and compelling storytelling. Whether you're promoting a brand or working on a feature film, our comprehensive services ensure that your project stands out and achieves success.
Stay Ahead of the Competition
In today's competitive marketplace, standing out is essential. With our professional commercial and film services, your project gains a competitive edge that can't be ignored. By utilizing our expertise, you position yourself ahead of the competition and strengthen your brand's image. We understand the ever-evolving industry trends and leverage them to create impactful content that resonates with your target audience.
Experience Excellence at The Spa
At The Spa, excellence is at the core of everything we do. We believe in delivering high-quality results that exceed expectations time and time again. From concept to completion, our team is committed to providing unparalleled service and exceptional value. Discover the difference that partnering with The Spa can make for your commercial and film projects.
Reach out to The Spa Today
Ready to take your commercial or film project to the next level? Contact The Spa today to start your journey towards an unforgettable experience. Our professional team is eager to discuss your project, answer any questions, and provide the exceptional service you deserve. Experience the quality and expertise that make The Spa a leader in the business and consumer services industry.