Book an Appointment at The Spa
Mar 9, 2020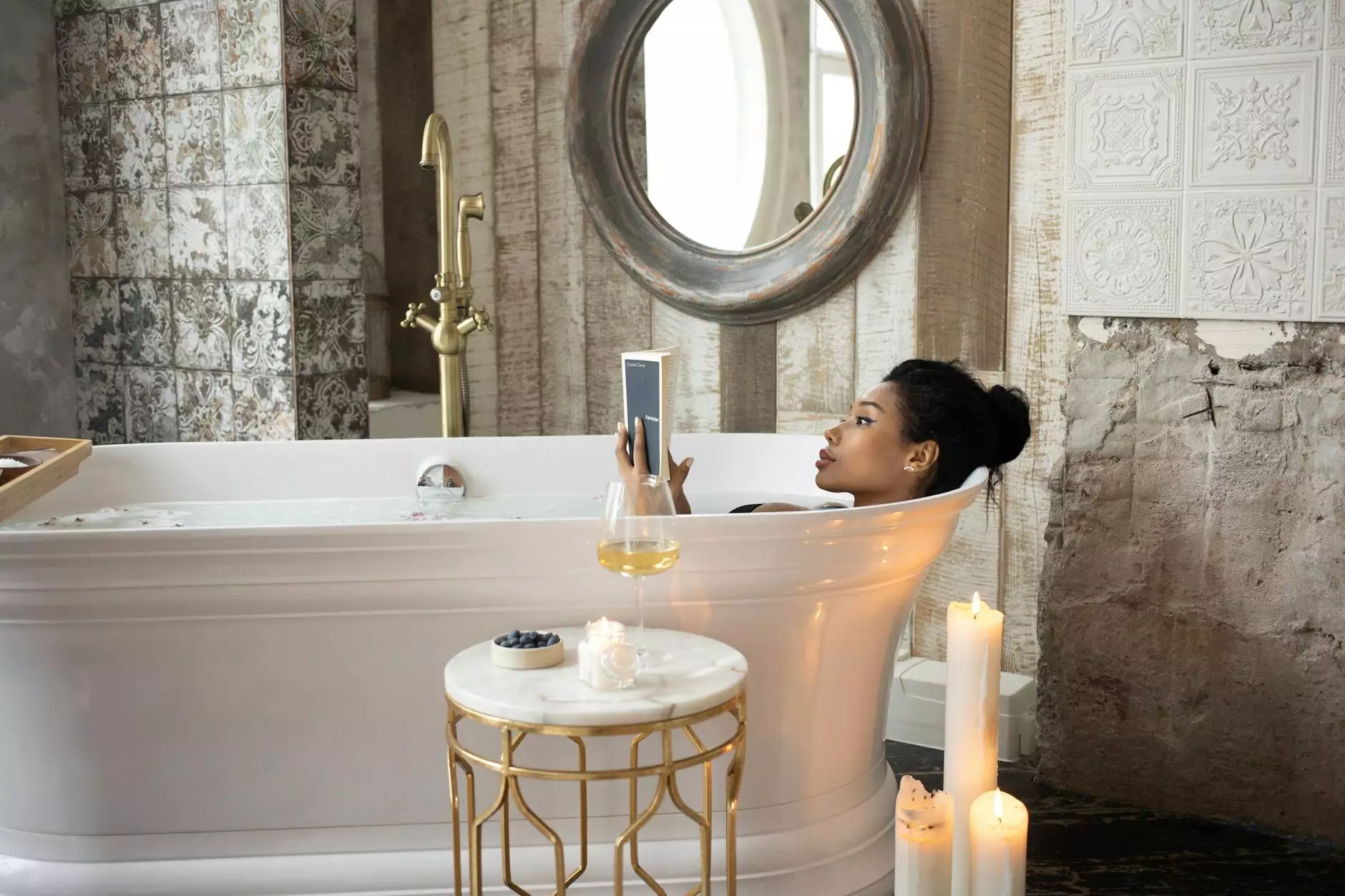 Indulge in High-End Spa Services in Chico
Welcome to The Spa, your ultimate destination for luxury spa treatments in Chico. We offer a wide range of high-end services designed to provide relaxation, rejuvenation, and a sense of well-being. Whether you need a soothing massage, a nourishing facial, or a rejuvenating body treatment, our skilled therapists are here to cater to your needs.
Unwind with Our Expert Massage Therapists
At The Spa, we understand the importance of touch therapy in relieving stress and promoting overall wellness. Our team of expert massage therapists are trained in various massage techniques, including Swedish massage, deep tissue massage, hot stone massage, and more. Choose the massage style that suits your preferences and let our therapists melt away your tension, leaving you feeling completely relaxed and rejuvenated.
Nourish Your Skin with Luxurious Facials
Indulge in our range of luxurious facials, tailored to address your specific skin concerns. Our experienced estheticians use only the finest skincare products to cleanse, exfoliate, and nourish your skin, revealing a radiant and glowing complexion. Whether you're looking to combat aging signs, brighten your skin, or treat acne, our facials are designed to meet your unique needs.
Pamper Yourself with Revitalizing Body Treatments
Experience pure bliss with our revitalizing body treatments that will leave you feeling refreshed and rejuvenated. From invigorating body scrubs and wraps to hydrating body masks, our treatments are designed to renew your skin and promote overall well-being. Our skilled therapists will ensure you receive a personalized treatment that caters to your individual needs.
Comprehensive Wellness Services
Aside from our spa services, we also offer a range of comprehensive wellness services to support your overall well-being. These include yoga and meditation classes, nutritional counseling, and holistic therapies. Our aim is to provide a holistic approach to wellness that nurtures your mind, body, and spirit.
Book Your Appointment Today
Ready to experience the ultimate pampering at The Spa? Book your appointment today and let our skilled professionals take care of your every need. We offer flexible appointment options to accommodate your schedule, ensuring a stress-free experience from start to finish. Give yourself the gift of relaxation and rejuvenation at The Spa.
Contact Information
Business Name: The Spa
Category: Business and Consumer Services
Location: Chico, California
Phone: XXX-XXX-XXXX
Email: [email protected]
Disclaimer
Please note that the information provided on this page is for informational purposes only. It is not intended as a substitute for professional medical advice, diagnosis, or treatment. Always seek the advice of a qualified health provider regarding any medical condition.