Welcome to The Spa's Membership Page
Oct 24, 2021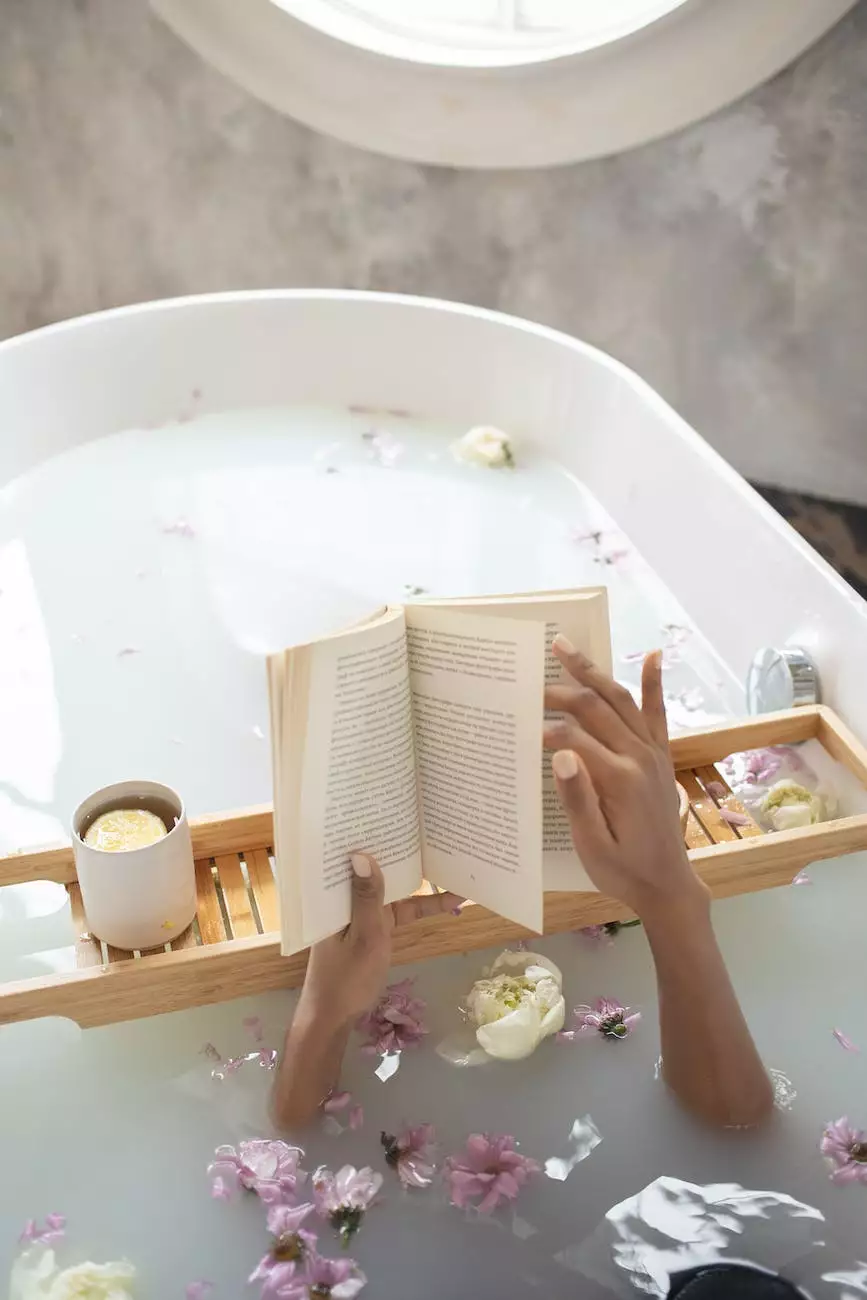 Unveiling Premium Memberships for Unrivaled Well-being
At The Spa, we pride ourselves in providing exceptional services that cater to the diverse needs and desires of our valued clients. Our memberships offer an unparalleled opportunity to immerse yourself in a world of relaxation, rejuvenation, and self-care. When you become a member at The Spa, you unlock a realm of endless therapeutic benefits, tailored treatments, and exclusive privileges tailored to elevate your well-being to new heights.
A Truly Transformative Spa Experience
Our memberships are designed to enhance your journey towards holistic wellness and blissful tranquility. As a member, you gain access to a host of premier amenities and bespoke treatments carefully curated by our team of expert therapists. Whether you seek respite from daily stress, desire to pamper yourself, or long for a revitalizing escape, our memberships offer the perfect avenue to embark on a transformative spa experience.
Membership Tiers and Benefits
1. Gold Membership
Indulge in our Gold Membership and immerse yourself in luxury. With this elite tier, you receive:
Unlimited access to our state-of-the-art facilities, including our tranquil steam rooms, invigorating saunas, and relaxing hot tubs.
Discounts on all spa services, ensuring you can enjoy a range of treatments without breaking the bank.
Complimentary spa robe and slippers, allowing you to fully embrace the relaxation and comfort during your visits.
Exclusive invitations to members-only events, workshops, and wellness seminars hosted by renowned experts in the industry.
2. Platinum Membership
Elevate your membership experience with our Platinum tier and unlock a world of opulence and personalized care. As a Platinum member, you'll enjoy:
All the benefits of the Gold Membership.
Priority booking for appointments, ensuring you can secure your preferred date and time for indulgent treatments.
A complimentary monthly spa treatment of your choice, hand-picked to meet your specific needs and preferences.
A 20% discount on all retail products, allowing you to bring a touch of rejuvenation home with you.
Exclusive access to our relaxation lounges, reserved solely for our esteemed Platinum members.
3. Diamond Membership
For the ultimate spa experience, our Diamond Membership offers a level of luxury and indulgence unmatched anywhere else. Benefits of this prestigious tier include:
All the perks of the Gold and Platinum Memberships.
A complimentary monthly spa package, meticulously crafted to offer an exquisite blend of treatments for a truly immersive experience.
Unlimited guest privileges, enabling you to share the joy of rejuvenation with your loved ones.
A dedicated personal spa concierge, ensuring every visit is tailored to your desires and preferences.
Invitations to exclusive spa retreats and wellness getaways, where you can embark on transformative journeys in stunning destinations.
Join The Spa Today and Elevate Your Well-being
Unwind, destress, and prioritize self-care with one of our premium memberships at The Spa. By joining our esteemed community of members, you embark on a transformative journey towards a healthier, happier, and more balanced life. Discover the power of relaxation and rejuvenation as you immerse yourself in our world-class facilities, luxury amenities, and tailor-made treatments.
Sign up for a membership today and begin indulging in the ultimate spa experience at The Spa - your sanctuary of well-being.