Best Wedding Venues in San Francisco
Oct 30, 2020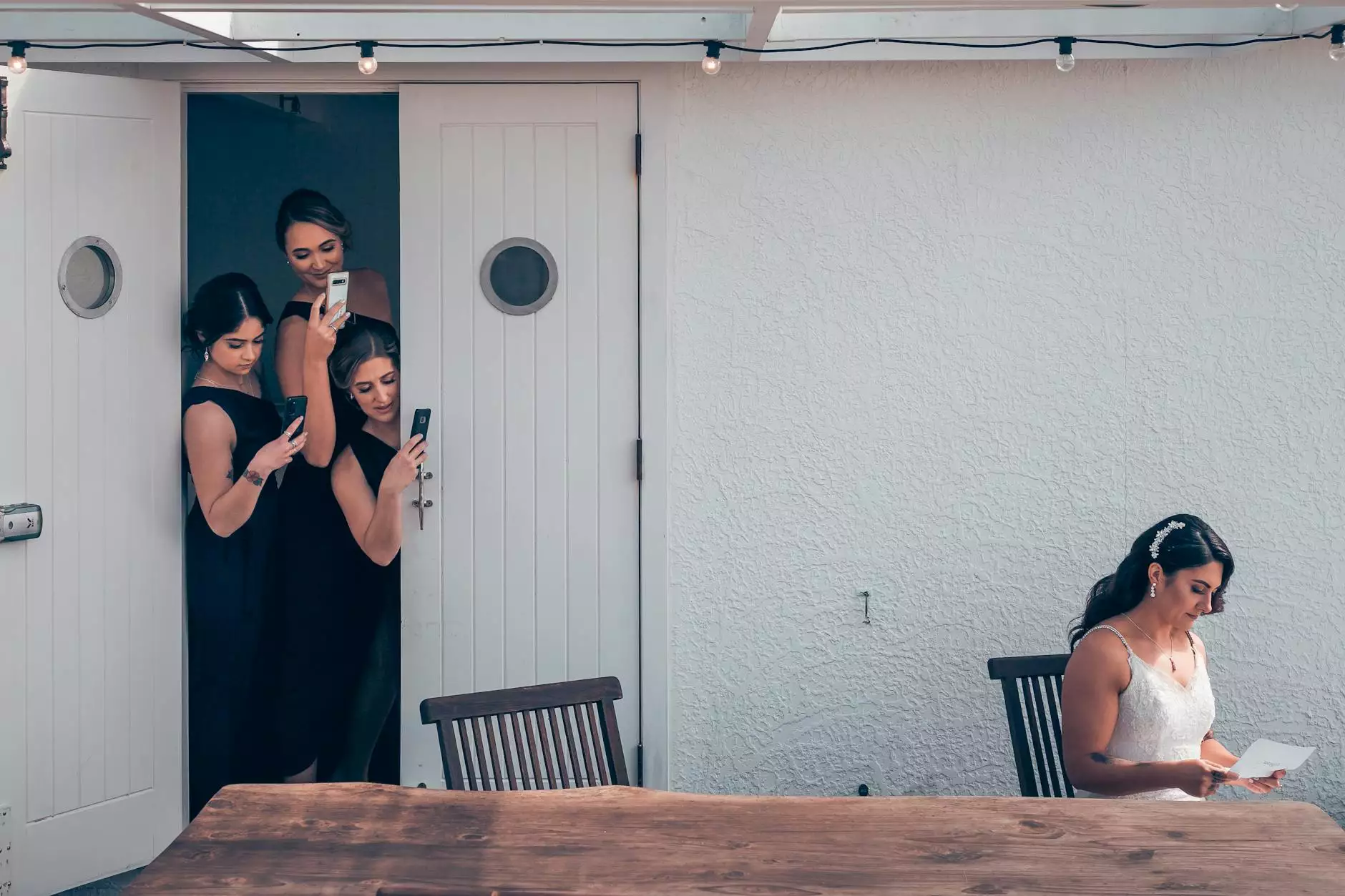 Introduction
If you're dreaming of a picturesque wedding in San Francisco, you're in luck! The Spa, a leading provider of business and consumer services, proudly presents a comprehensive guide to the best wedding venues in the magical city of San Francisco. Whether you prefer an elegant ballroom, a charming garden, or a breathtaking waterfront view, you'll find the perfect venue to celebrate your special day.
1. Grand Ballroom at The Historic Palace
Step into opulence and charm when you choose the Grand Ballroom at The Historic Palace for your wedding. This iconic venue offers a timeless setting with its intricate architecture, sparkling chandeliers, and stunning decor. With a capacity of up to 300 guests, the Grand Ballroom is ideal for lavish receptions and extravagant celebrations.
2. Enchanted Gardens at The Green Oasis
Escape the hustle and bustle of the city and immerse yourself in nature at the Enchanted Gardens of The Green Oasis. This hidden gem boasts manicured lawns, vibrant flowers, and whimsical trails, creating a fairytale ambiance for your wedding. The Enchanted Gardens can accommodate both intimate gatherings and larger ceremonies, making it a versatile choice for any couple.
3. Waterfront Bliss at The Bayview Terrace
Imagine exchanging vows against the backdrop of the glistening San Francisco Bay at The Bayview Terrace. This waterfront venue offers panoramic views of the iconic Golden Gate Bridge and the city skyline. With its modern and sophisticated design, The Bayview Terrace provides a chic and memorable atmosphere for your wedding day.
4. Cultural Extravaganza at The Art Museum
For art enthusiasts and culture lovers, The Art Museum presents an exceptional choice for a wedding venue. Surrounded by stunning masterpieces and contemporary exhibits, this venue provides a unique and elegant backdrop for your special day. The Art Museum's versatile event spaces allow you to customize your wedding experience and create a truly personalized celebration.
5. Rustic Charm at The Vineyard Estate
If you're seeking a rustic and romantic setting, The Vineyard Estate is the perfect choice. Nestled in the picturesque countryside, this charming venue features rolling vineyards, vintage barns, and lush gardens. Say "I do" under a canopy of grapevines and indulge in exquisite wines during your reception, creating a truly unforgettable experience for you and your guests.
6. Beachside Serenity at The Coastal Retreat
For couples who dream of a beach wedding, The Coastal Retreat offers the ultimate seaside paradise. With its pristine sandy beaches, dramatic cliffs, and soothing ocean waves, this venue embodies tranquility and beauty. Whether you're planning an intimate gathering or a grand affair, The Coastal Retreat provides the perfect backdrop for a romantic and unforgettable wedding.
Conclusion
Your search for the best wedding venues in San Francisco ends here. The Spa proudly presents this comprehensive guide to help you find the perfect venue for your special day. From opulent ballrooms to enchanting gardens and breathtaking waterfronts, San Francisco offers a diverse range of wedding venues that cater to every couple's unique style and vision. Choose The Spa for your wedding needs and let us assist you in creating a memorable and extraordinary wedding experience.