PARTY PACKAGES
Jan 16, 2020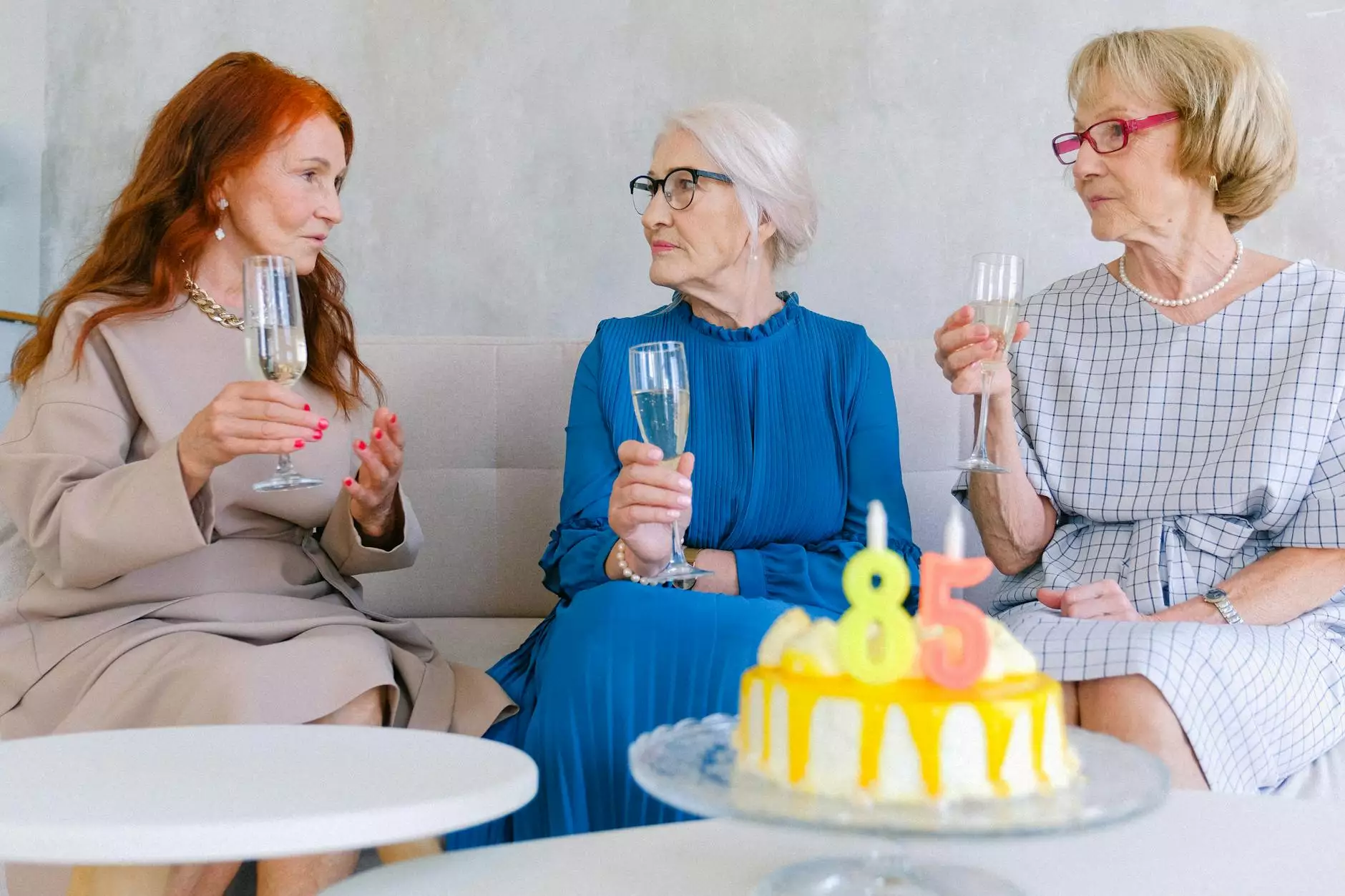 Unforgettable Celebrations at The Spa
Welcome to The Spa, your ultimate destination for unforgettable party experiences! Our party packages are carefully designed to cater to a variety of special occasions, creating moments that will be cherished forever. As a leading provider of business and consumer services in the Chico area, we take pride in offering you the best party options to make your celebration a truly remarkable one.
Creating Magical Memories
At The Spa, we understand that every celebration deserves to be unique and extraordinary. Our dedicated team of professionals works closely with you to custom-tailor the perfect party package, ensuring that all your specific needs and preferences are met. Whether you're planning a birthday party, bridal shower, baby shower, or any other special event, we have the expertise and resources to transform your vision into reality.
Choose Your Ideal Party Package
Birthday Bash Bonanza
Our Birthday Bash Bonanza package is specially designed to make your child's birthday party an absolute blast. With a range of exciting activities and games, our team creates an atmosphere filled with laughter and joy. From themed decorations to delicious treats, we take care of every detail to ensure a seamless experience for you and an unforgettable day for your little one.
Exquisite Bridal Shower Delight
Celebrate your upcoming wedding with our Exquisite Bridal Shower Delight package. Indulge in a day of pampering and relaxation with our luxurious spa treatments, designed to leave you feeling refreshed and rejuvenated. Our talented hair and makeup artists will ensure that you look and feel your absolute best, creating a truly magical experience that you and your bridal party will cherish.
Baby Shower Bliss
Welcoming a new addition to the family is a truly special occasion, and our Baby Shower Bliss package is perfect for celebrating this joyous moment. Experience a serene and nurturing environment as you gather with loved ones to revel in the anticipation of your little one. Our beautifully decorated venue, personalized gifts, and delectable treats create a memorable event that truly captures the magic of this precious time.
The Spa Difference
What sets The Spa apart from other party venues is our unwavering commitment to excellence. With a focus on quality and attention to detail, we go above and beyond to exceed your expectations. Our team of experienced professionals is dedicated to ensuring that every aspect of your celebration is flawlessly executed, leaving you free to relax and enjoy the moment.
Exceptional Services
As a leader in the business and consumer services industry, we take pride in offering exceptional services that surpass industry standards. From our friendly and knowledgeable staff to our state-of-the-art facilities, we strive to provide you with an elevated experience that is second to none.
Customization and Flexibility
At The Spa, we understand that every celebration is unique, and we put great emphasis on customizing our party packages to suit your specific needs. Whether you have a particular theme in mind or require any special accommodations, our team will work closely with you to create a tailored experience that reflects your individual style and preferences.
Unparalleled Attention to Detail
Our meticulous attention to detail ensures that no aspect of your celebration goes unnoticed. From the moment you walk through our doors, you will be greeted with a warm and inviting atmosphere, meticulously decorated to enhance the ambiance of your event. Our team takes care of every small detail, allowing you to focus on creating lasting memories with your loved ones.
Contact Us to Plan Your Dream Celebration
Are you ready to make your celebration truly unforgettable? Contact The Spa today to explore our incredible party packages and let us bring your vision to life. Our dedicated team is eager to assist you in planning the perfect event that will leave a lasting impression on you and your guests. Trust The Spa for all your party needs, and discover the difference that exceptional service and attention to detail can make!